The wireless home electricity energy monitoring system displays in real time the power under consumption, the cost forecast of the electricity usage per hour/day/month and the contribution to CO2 emissions, hence provide the home user with a constant visual reminder of the power consumption and carbon footprint. This will increase awareness of energy saving and encourage the users to act to reduce the electricity consumption and CO2 emission.

The notion of energy-saving is becoming more and more stronger in the world, our smart solution is just to meet this demand perfectly with very low cost. Our product let the user see in real time how much electricity the whole home is consuming. Our products provide convenient way for the user to react to energy wasting immediately.

Our energy monitoring and control system can be integrated with home solar monitoring function, which is a perfect and very useful solution for homes installed with home solar plant. Our products are also being integrated directly with smart meters and solar inverters, that's what we are doing for some world brands. We are in a good position to provide in-home display (IHD) based on various communication interfaces (such as RS-232, 485 and etc.) and different communication protocols, including 433MHz, Mbus, ZigBee, and etc.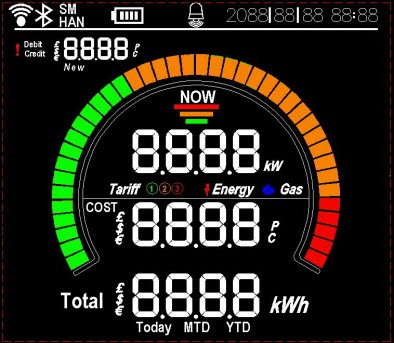 Be smart with your power and with your money. Take advantage of our 1-way and 2-way wireless smart electrical power monitoring and control system designed for residential customers and households.
Make your business more energy efficient with our centralized energy management system for commercial and industrial customers.
Act now to reduce electricity consumption and save for our earth.