Energy conservation refers to efforts made to reduce energy consumption. Energy conservation can be achieved through increased efficient energy use, in conjunction with decreased energy consumption and/or reduced consumption from conventional energy sources. Our electricity energy monitoring and control system is able to contribute to this purpose.


Can be integrated with Home Solar Plant Monitoring Function

Can be integrated with Home Solar Plant Monitoring and Control Function

1-way system (normal version)
2-way system (normal version)
1-way system (solar version)
2-way system (solar version)
1-way system (optical version)
2-way system (GSM version)

The 1-way wireless home electricity energy monitor is for monitoring purpose with low cost. It provides real-time, prompt and convenient feedback on electrical energy consumption.
With developed function, it can also be used to monitor the home solar plant production and home electricity consumption....more

The 2-way electricity management system not only monitors but also send instruction to the sensor sockets to realize remote control of the connected appliances.
With developed function, it can also be used to manage the relationship of home solar plant production and home electricity consumption....more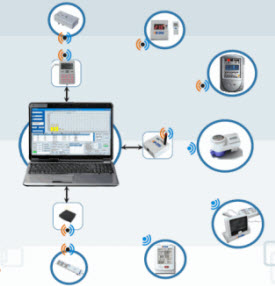 Our centralized electricity power management system allows the computer to monitor and manage all the energy consuming appliances in a larger quantity and within a larger area. It is a perfect solution for schools, buildings, factories, large companies....more
Energy Bridge


To connect our energy monitor, controller or smart collector with router.

Energy Gateway


To act as a router and communicate directly with our data terminals, such as the transmitter, sensor socket, RF switch.

In-home display (IHD)
These products are customized for our esteemed customers based on various communication interfaces (such as RS-232, 485 and etc.) and different communication protocols, including 433MHz, Mbus, ZigBee, and etc. These products are developed specifically for a certain data source, such as a smart meter or a solar inverter. Such IHD can only be sold to our certain customers and they will sell our IHD together with the data source.
4. We adopt our own developed RCS-S09U Universal ISM Band FSK Transceiver Module for our products

Our RCS-S09U is a compact and low cost FSK wireless transceiver module based on ISM band. Its core circuit adopts RF transceiver chips of the unique PLL technology. The module provides an SPI interface so that the MCU can conveniently realize the parameter settings and other functions via software.This module is integrated with all RF related functions and parts. By providing several simple digital I/O interfaces, the module makes it possible for users with very little knowledge of radio-technology to easily develop stable and reliable wireless products.....more

More Smart Electric-Mechanical Products