3) 2-way Sensor Plug Socket
The 2-way sensor plug socket detects the energy consumption status of its load and transmits such information to the controller via 433MHz transmission so that the controller can monitor the load's energy consumption. At the same time, the 2-way sensor plug socket receives and executes the commands from the controller wirelessly to switch on/off its load.
The 2-way sensor plug sockets are used for appliances by simply working between the power supply socket and the appliances. The installation of the sensor plug sockets is very easy, just plug the sensor plug socket into the power supply socket near the appliance then use the sensor plug sockets to provide power for the appliances.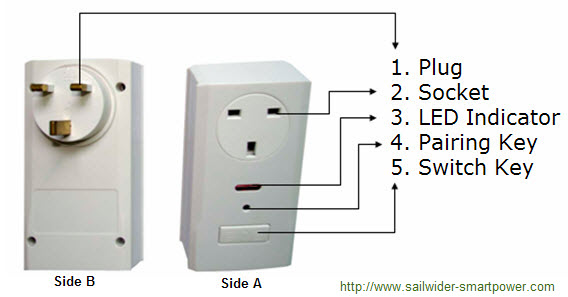 Right now we have sensor sockets available for US, UK, European, Italian, Australian standard.
The 2-way sensor sockets for our centralized energy management system are with repeater function, easy to establish and expand the management network.
1-way sensor sockets are also available (without remote control function).